For most people in the United States, August marks the end of summer. If you're hoping to squeeze in one last summer adventure or road trip, here are the absolute best places to visit in August in the USA!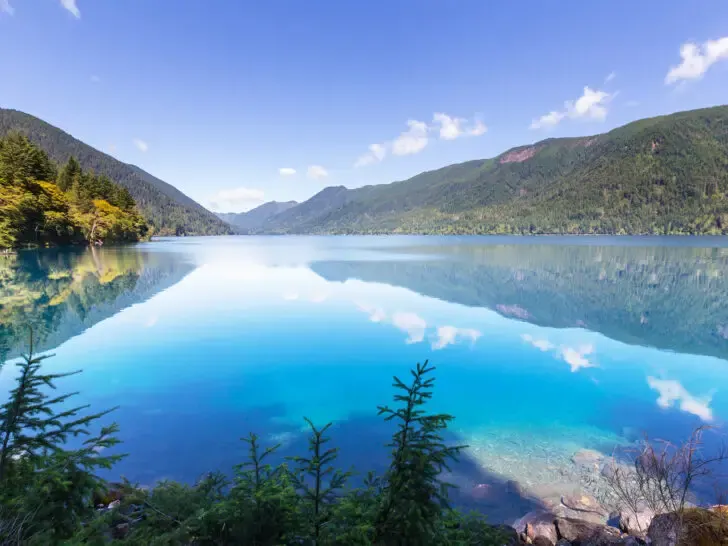 This post may contain affiliate links. For more info, see my disclosures.
From whale-watching in Washington to snorkeling in Florida, the August options are endless. Whether you're hoping to hang on to the summer heat or maybe trying to escape it, this list will share all the best places to travel in August in the USA!
Must-see video: best places to visit in August
Map of best vacations in August
Check out all these epic places to visit in August! From coast to coast, the United States is filled with perfect August vacation destinations.
Do you want to take a helicopter ride over Denali National Park? Or maybe stargaze in Cape Cod? What about checking off several of these August destinations during the most scenic drives Colorado?
Use this map and the following list to help you to decide where to travel in August!
Oh, and by the way, since I haven't been everywhere in the USA, I asked my fellow travel writers to help create the perfect list of best places to visit in August. Let's dive in!
Best Places to Visit in August
August is such a great month to travel in the United States. You'll find great weather and awesome outdoor activities. Keep reading to check out all the details on the best places to visit in August.
1. Glacier National Park, Montana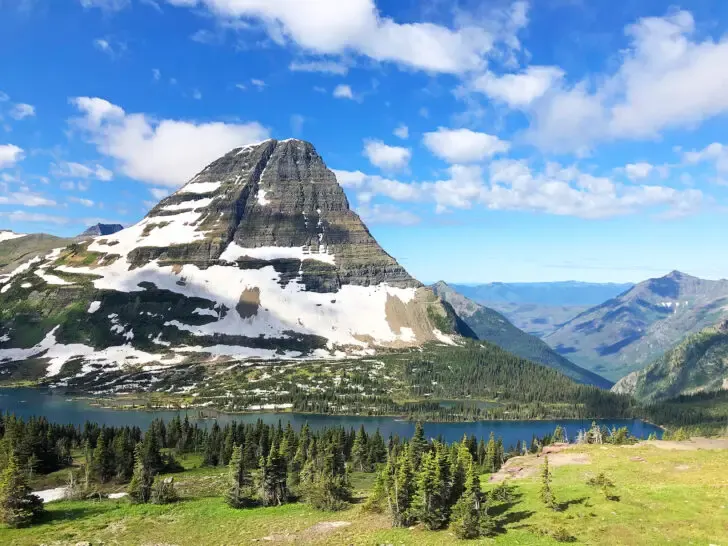 Average temp: high 75, low 42
It's one of the absolute best places to visit in August in the US – Glacier National Park is a stunning gem in this country! Nicknamed the crown of the continent, this incredible park is only fully open during a short time during the year, and August is part of that window of opportunity!
Because of it's elevation and location in northern Montana, much of the park, including the famous Going-to-the-Sun Road is under snow until July, then again in late September or early October. This 50-mile stretch of road is one of the greatest road trips in America.
Drive over the continental divide, stopping at viewpoints and overlooks along the way. There are plenty of lakes and waterfalls in Glacier National Park, including the famous Lake McDonald, with its brightly colored rocks along the shore. Be sure to enjoy the beautiful Saint Mary Lake and nearby Virginia Falls.
Perhaps one of the most popular hikes in the park is the Hidden Lake Trail. This trail to the overlook may even take you over snow (yes, even in August!) because of the high elevation. Be prepared with hiking boots with traction and trekking poles for this hike!
Just note that whether you're planning a trip to Glacier National Park in August, you'll want to plan early. A timed entry reservation is required to enter the park, until 3:00pm. Enjoy several evenings in the park or be sure to hop online the moment tickets for August open up.
Whether you're into hiking, sightseeing or wildlife viewing, Glacier National Park is one of the best August vacation ideas!
Recommended by me – Nikki of Inspired Routes
2. San Francisco, California (one of the best places to visit in August for cool weather)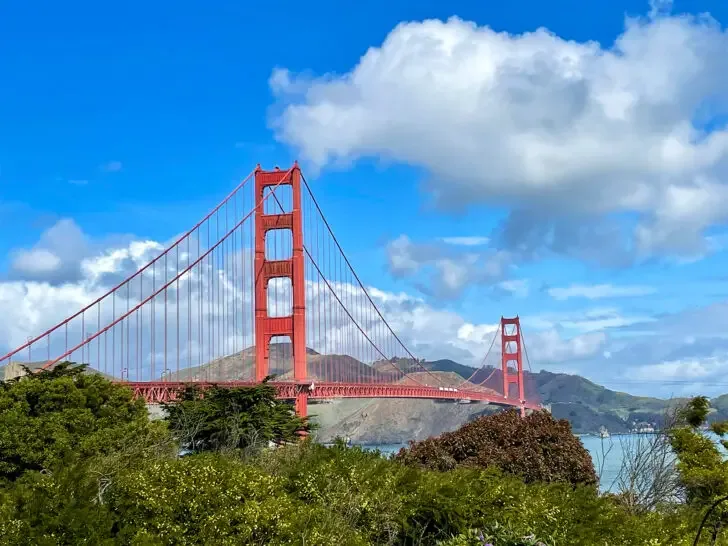 Average temp: high 68, low 55
San Francisco is one of the best places in the U.S. in August to beat the heat. While much of the country is sweltering in summer, the August highs in San Francisco only reach the low 70s.
The humidity is also low, and the average rain fall is zero. But bring a sweater, the nightly temps dip into the 50s.
The August climate is perfect for long walks to see the sights and visit the parks.
To see great views of the Golden Gate Bridge, it's best to visit the Presidio which boarders the bay. In the Presidio, Crissy Field will provide that instagrammable bridge photo. You can walk trails and explore nature, but it also has its fare share of museums.
On the boarder of the Presidio and the Marina, don't miss the Palace of Fine Arts, a beautiful monument with a pond.
Nature lovers should cross the Golden Gate Bridge to find Muir Woods National Monument where you can hike through the iconic redwoods. Some of the trees in the Cathedral Grove are 250 feet high and over 750 years olds.
Although you can't see the bridge from Golden Gate Park, with over 1000 acres, it the should be on your list. Enjoy the lush greenery, gorgeous gardens, museums, and walk to the most western point for the Pacific Ocean. Stop by the Japanese Gardens and Tea House and discover why fortune cookies are a famous food from San Francisco.
San Francisco is a very compact and walkable city, so in addition to the parks, make sure to see some sights.
Stroll through North Beach's Little Italy, hit the Mission District to see the Painted Ladies, eat your way through the Ferry Building, and explore the wharf and piers. There's so much to see and do in San Francisco that it's truly one of the best August vacation destinations.
Recommended by Denise of Chef Denise
3. Lake Placid, New York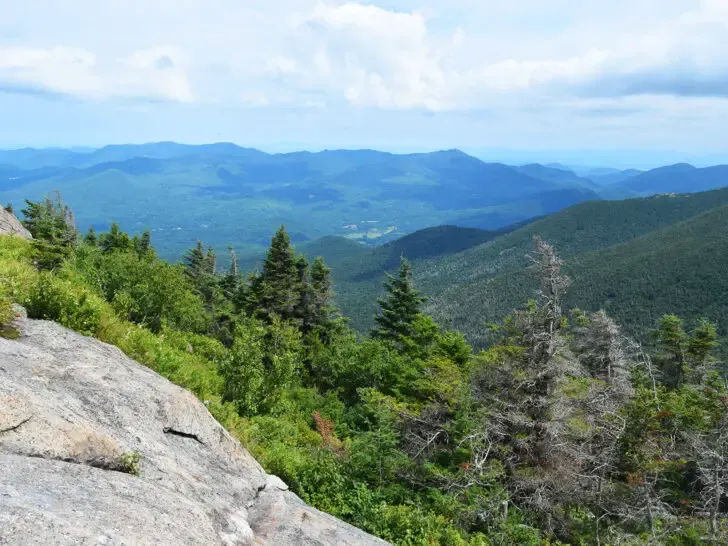 Average temp: high 75, low 51
Lake Placid is one of the most beautiful destinations in Upstate New York. With its small walkable town center with delicious dining and outdoor eateries, it's one of the best places to visit in August.
Lake Placid sits on Mirror Lake and is surrounded by the mountainous range of the Adirondacks which makes it an ideal outdoor sports destination. During the month of August, you can kayak on Mirror Lake, or go hiking in the Adirondack mountains.
The most beautiful summit is Cascade Mountain which sits at over 4,000 ft. above sea level and provides the most stunning views of the Adirondacks. Cascade Mountain is a challenging hike and you should put aside almost a full day to hike to the top and down again (3.5 hours each way.)
Those looking to see spectacular views from an easier hike should try Baxter Mountain, which sits at 2,000 feet and has gorgeous views from the top.
Other summer activities in Lake Placid include visiting the famous High Falls Gorge, a privately owned nature park that has several waterfalls with suspension bridges hanging overtop to admire them.
Also, be sure to take a relaxing scenic walk around John Brown Farm, which allows you to step back in time by visiting John Brown's fight for the abolition of slavery. You can visit his grave and farmhouse, and learn about an important piece of Lake Placid's history.
A great place to stay in Lake Placid in August would be Golden Arrow Lakeside Resort, which is located right on Main Street. It's just steps away from restaurants and shops, but also looks out onto the lake. You'll have pristine views of the surrounding area.
Recommended by Kristin of Tiny Footsteps Travel
4. Colorado Springs, Colorado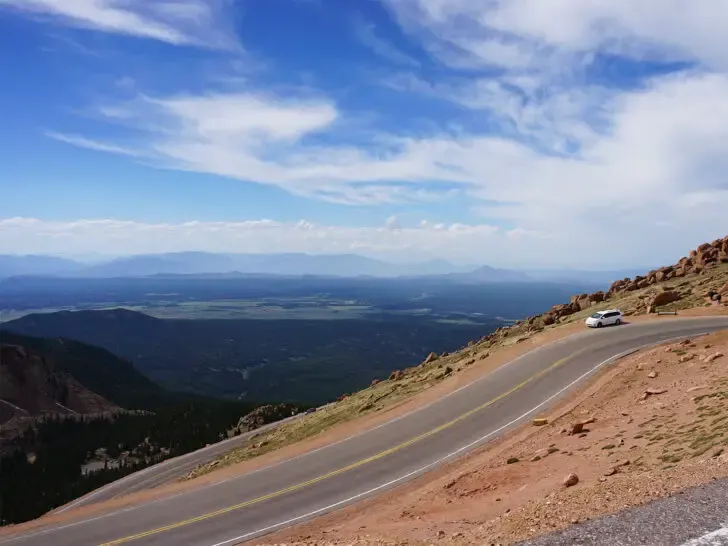 Average temp: high 82, low 56
With gorgeous mountain views, tons of outdoor activities and all of the conveniences of a populated area, Colorado Springs is a great place to visit in August.
August is one of the best months to Visit Colorado Springs, especially if you're looking to enjoy any of the many outdoor activities. Through most of August the highs are in the low 80s and the lows are in the mid-50s which makes it absolutely perfect for tent camping.
If you're looking to hike and experience some of Colorado Springs's beautiful landscape then Garden of the Gods is the place to be. There are few places on earth with such a rich combination of trees and towering rock formations.
For much of the year, the temperatures at Garden of the Gods are below 50 degrees even in the warmest parts of the day. Visiting in August will give you the opportunity to hike the rock formations in a little warmer weather.
Another great place to check out while it's a little warmer is the Broadmoor Seven Falls. You can actually like the 224 steps all the way to the top of the waterfall and check out some amazing views of the water cascading down below!
If you're looking to enjoy the outdoors but aren't into hiking then there's no better place than Pike's Peak. You can actually drive to the top of Pikes Peak which has incredible views in every direction. It's one of only 2 mountains in Colorado above 14,000 ft. where you can do that!
With so many great ways to get out and experience the outdoors with the warmer August weather, Colorado Springs is the perfect spot to be.
Recommended by Jessica of Unearth the Voyage
5. Lake Erie, Ohio (one of the most underrated spots on this list of best places to travel in August)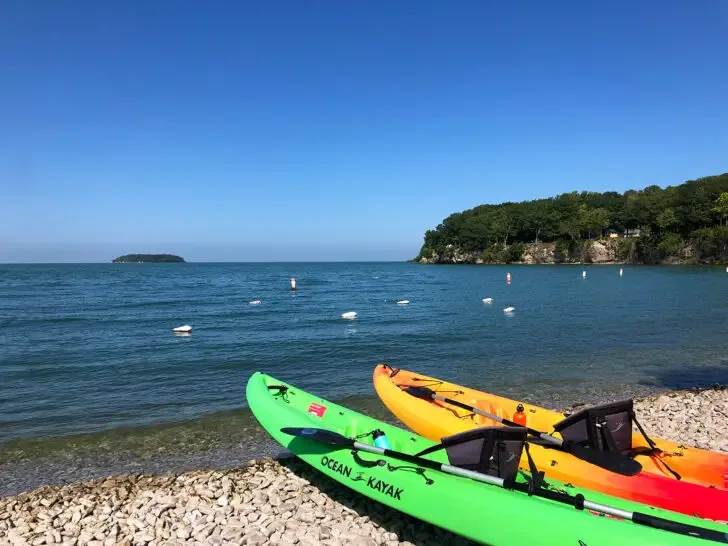 Average temp: high 80, low 64
One of the most underrated an best vacations in August is the shores of Lake Erie, Ohio. This beautiful area gives off all the tropical vibes, while located on a Great Lake!
There's so many things to do in Sandusky, Ohio like visiting one of the oldest amusement parks in America – Cedar Point. Or, visit one of the most photographed lighthouses in the world, Marblehead Lighthouse.
For all the island vibes, head over to Put-in-Bay, Ohio or Kelleys Island, Ohio.
Sink your toes in the sand and enjoy a cocktail in down town Put-in-Bay. Visit the world's largest celestine geode, Crystal Cave (which also happens to share property with a fabulous winery!) For some history, visit Perry's Victory and International Peace Memorial and the the world's largest Greek Doric Column.
You'll find many things to do on Kelleys Island as well. It's a nature-lover's wonderland! Visit Kelleys Island State Park, which offers camping, kayaking and swimming. Nearby are some of the world's largest limestone glacial grooves at the Glacial Grooves Geological Preserve.
Whether you're looking for adventure, history or small-town charm, the islands and shores of Lake Erie in Ohio make a fabulous spot on this list of best places to travel in August!
Recommended by Nikki of She Saves She Travels
6. Denali National Park, Alaska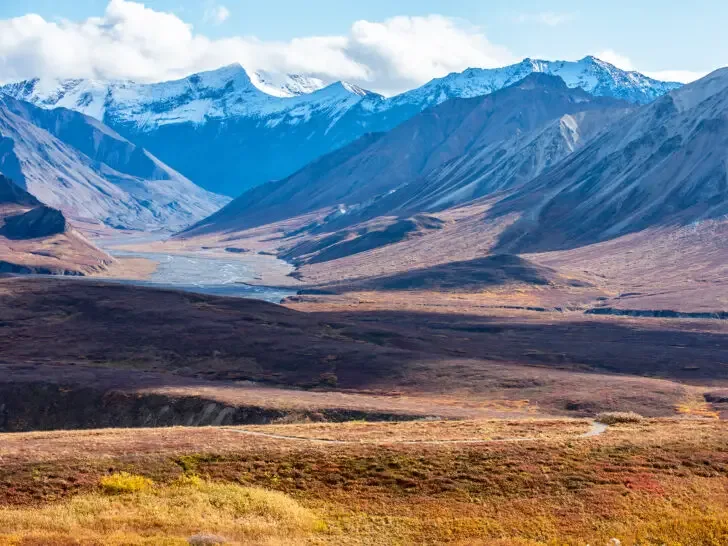 Average temp: high 53, low 42
The tourist season in Alaska is relatively short due to the harsh climate. It lasts from mid-June to mid-September. Therefore, it's worth considering August when planning a vacation to Alaska.
The days are still very long, and the temperatures are mild. The average temperature on the Alaskan coast in August is 50-60 degrees, with 18 hours of daylight. The temperature in inland Alaska in August is 45-65 degrees and 18 hours of the day.
August is the beginning of the end of the Alaskan summer. It's still warm and sunny, but it's the beginning of the rainy season. So it's worth packing a rain poncho in case of showers.
You'll be pleasantly surprised to see the beautiful fall colors are already showing in August and fewer tourists than in June and July.
Another major advantage of traveling to Alaska in August is the wildlife is still very active. It's actually the perfect time to see grizzly bears, black bears, moose, elk or caribou.
Denali National Park is one of the best places to spot these animals. After flying into Anchorage, Denali is just a 2.5 hour drive away.
The park is massive and filled with so many outdoor adventures and hiking trails. The most exciting routes are the Triple Lakes Trail, the Horseshoe Lake Trail, the Savage River Loop Trail, and the Mount Healy Overlook Trail.
Some other highlights in Denali include a scenic flight or an adventurous rafting trip. It's truly one of the best places to visit in August for adventure-lovers!
Recommended by Agnes of the Van Escape
7. Blue Ridge Parkway, Virginia & North Carolina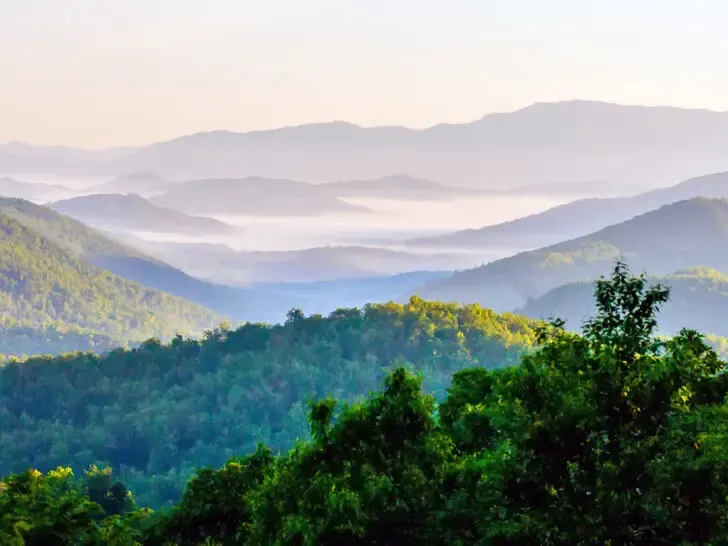 Average temp: high 89, low 66
If you're searching for one of the best vacation destinations in the USA in August then you can't beat a Blue Ridge Parkway drive.
After all, this incredible journey is a stunning, 469-mile drive that starts in Charlottesville Virginia and ends in Asheville, North Carolina.
Along the way, you'll drive through the Blue Ridge Mountains and past some of the most incredible landscapes in the world. However, because the speed limit on this road is 45 mph, you'll want to give yourself at least 3-4 days to complete this drive.
August is also a great month to visit since the mountains will be exceptionally lush and green.
Plus, heading up to higher elevations will allow you to escape some of the heat and humidity that can be found at lower elevations. In fact, you can expect daily highs of 89°F (31°C) and daily lows of of 66°F (19°C) with a bit of humidity too.
Now, although there are countless places for you to explore during this incredible trip, major highlights are the Blueridge Music Center, Humpback Gap and Natural Bridge State Park.
In particular, Rough Ridge Overlook is well worth a visit since you can enjoy stunning panoramas and visit Linville Falls while you're here.
Finally, when you arrive in Asheville be sure to check out the incredible Biltmore Estate and enjoy all the historic grandeur that this immortal place has to offer before grabbing a pint at the Wicked Weed Brewing Pub.
You can also spend a lavish night at the 4-star, Omni Grove Park Inn. It's an incredible historic inn that was built in 1913 and that offers guests amazing views of the Blue Ridge Mountains.
The Blue Ridge Parkway is an excellent choice, and the best place to vacation in August for road tripping!
Recommended by Victoria of Southern Trippers
8. Muskegon, Michigan (one of the best vacations in August in the Midwest!)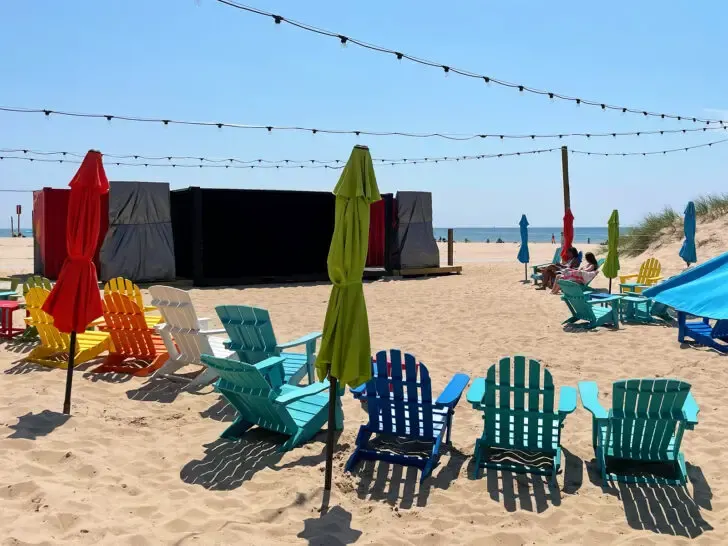 Average temp: high 75, low 64
Muskegon, Michigan in August is a beach-bums, outdoor-adventurers, live music-lovers, festival-goers dream destination.
Located on the Western Michigan shoreline of Lake Michigan, Muskegon has the softest sugar sand beaches, making it the best place to travel in August in the Midwest for beaches! In fact, there are over 25 miles of beachfront location in Muskegon.
Since the weather is August reaches low to mid-80s, the locals are hitting the beach frequently, and visitors often come for day trips into the area.
Pere Marquette Beach is the most popular beach in the area, however, it's one of the widest beaches in the area and there is nearly always a patch of sand to park your beach towel. For fewer crowds, head to Muskegon State Park or Hoffmaster State Park.
Pere Marquette Beach is also home to plenty of live music and festivals during August, thanks to The Deck and Burning Foot Beer Festival.
The Deck is a year-round outdoor restaurant, right on the beach. In addition to the sit-down restaurant overlooking Lake Michigan, they offer Adirondack chairs and a stage right in the sand for live music every night.
The Burning Foot Beer Festival takes place in late August on Pere Marquette Beach. Billed as Michigan's only barefoot beer festival, enjoy local craft beer, art, and food, and plenty more live music on two stages.
If you seek outdoor adventure in Muskegon, head out to hike the100+ foot high sand dunes or visit the Outdoor Sports Complex, where you can luge in the summer.
Stay at the Pidge Inn, a charming, beachside cottage resort. Located on Muskegon Lake, it's steps to the Muskegon Channel, USS Silversides Museum and Pere Marquete Park.
With all the beach days, live music, and festivals, there is no doubt that Muskegon is one of the every best places to travel in August!
Recommended by Tonya of Detailed Oriented Traveler
More of the best places to visit in August…
We are just getting started! I'm sure your August bucket list is already growing, but keep reading for more awesome August vacation ideas!
9. Egmont Key, Florida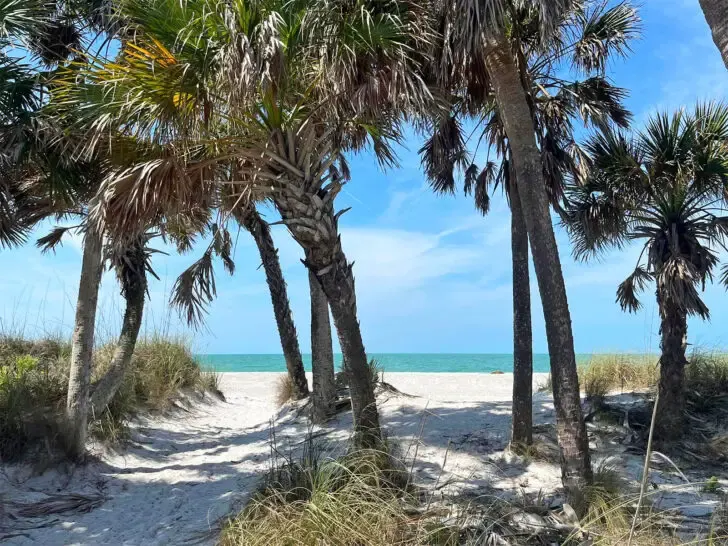 Average temp: high 88, low 79
Located just off the coast of Florida, Egmont Key is one of the best places to travel to in August. The island is the perfect destination to enjoy the summer heat and engage in some outdoor sports thanks to its warm waters and sunny skies.
Egmont Key and Anna Maria Island are located relatively close to each other in the Gulf of Mexico, making them popular destinations for boaters in the area.
While there is no direct transportation between the two islands, visitors can easily access both destinations by boat, either by taking a ferry or private boat or by joining a boat tour or charter that visits both locations.
Most people visit Egmont Key due to it being the best place for snorkeling near Anna Maria Island. The island's surroundings are home to an abundance of aquatic life, including dolphins, sea turtles, and colorful fish.
Aside from snorkeling, visitors to Egmont Key can also enjoy hiking and wildlife spotting. The island is home to a variety of bird species and other wildlife, and there are several nature trails to explore.
August weather on Egmont Key is typically hot and humid, with temperatures averaging around 90°F during the day. While visiting the island, it's important to drink enough water and use sunscreen.
Visitors have the option of staying at the close-by Fort De Soto Campground, which provides tent and RV camping choices. In the surrounding cities of St. Petersburg and Anna Maria Island, there are also a number of hotels and holiday homes for rent.
Travelers visiting Egmont Key in August should be aware that it is a popular destination and can get crowded during peak season. It's recommended to arrive early and plan ahead to avoid long lines and wait times.
To sum up, Egmont Key is the best place to visit in August. It is the ideal location for snorkeling and other outdoor activities because of its stunning beaches, mild waters, and a variety of marine life.
Recommended by Trijit of Budget Travel Buff
10. New River Gorge National Park, Virginia (an underrated place to vacation in August)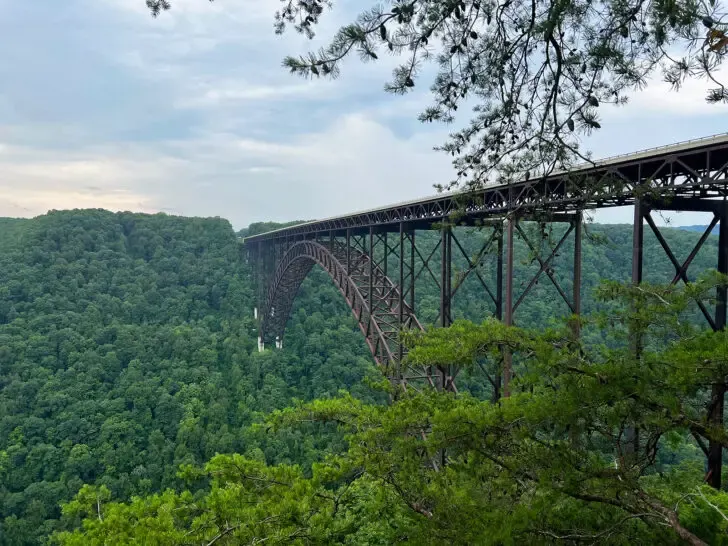 Average temp: high 80, low 61
Nestled in the mountains of West Virginia, New River Gorge National Park is the perfect summer vacation destination and one of the best places to visit in the US in August. The stunning scenery makes it one of the best East Coast national parks to visit.
Whitewater rafting is one of the most popular activities in the warmer months. Rafting the New River isn't for the faint of heart though! There are two options for New River rafting trips.
You'll see Class II – V rapids on the Lower New. If you're looking for something a bit easier then the Upper New offers Class I – III rapids.
For something a bit more peaceful, you can hit one of the many hiking trails in the park. Long Point will give you a gorgeous view of the iconic New River Gorge Bridge. Endless Wall is another popular one with great views of the gorge.
The Kaymoor Miners Trail is perfect for any history buff as there are remains of the mine site that was operational from 1900 to 1962. Sandstone Falls is a gorgeous waterfall you can reach with a short, easy hike.
You can expect highs in the 80s and lows in the 60s which makes for perfect hiking weather.
Once you're done adventuring in the park, head into Fayetteville and have dinner at Pies & Pints or stop for lunch at Cathedral Cafe.
The Outpost is a great campground right by the park and they recently upgraded their bathhouses. They have multiple site options including rustic cabins.
Recommended by Anna of Stuck On The Go
11. Monterey, California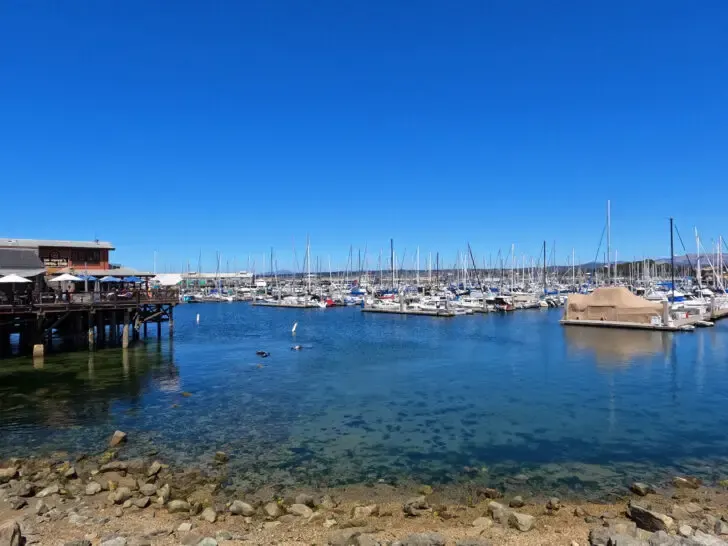 Average temp: high 70, low 54
If you're looking for the best places to travel in August, look no further than Monterey, California. This charming sea-side city has so much to offer! Whether you're traveling as a couple, solo, with friends or your family, there's so many things to do and see in Monterey California in August!
One of the best things to do with kids in Monterey (or really any age!) is to visit the Monterey Bay Aquarium.
Within the aquarium, you'll see there are so many unique experiences wit the ability, to touch, learn, discover and learn out various marine life. The aquarium also puts a large emphasis on conservation efforts, which I personally love.
While in the area, make sure to check out the shops and restaurants along Cannery Row.
There's a ton of outdoor adventures near Monterey as well. The 17 Mile Drive at Pebble Beach is a popular daytime adventure, with beautiful ocean views. Or spend a day watching sea otters at the Point Lobos State Natural Reserve.
Another major draw to visiting Monterey during August is that it's a fabulous time to experience all the best things to do in Big Sur, California. Monterey is a great starting point, and you can drive part of the coast and loop back up, or stay a few days to experience this magnificent part of the country!
Monterey, California is the best place to visit in August for cool weather and plenty of city and outdoors adventures!
Recommended by me – Nikki of Inspired Routes
12. Zion National Park, Utah (best place to vacation in August for amazing canyon views!)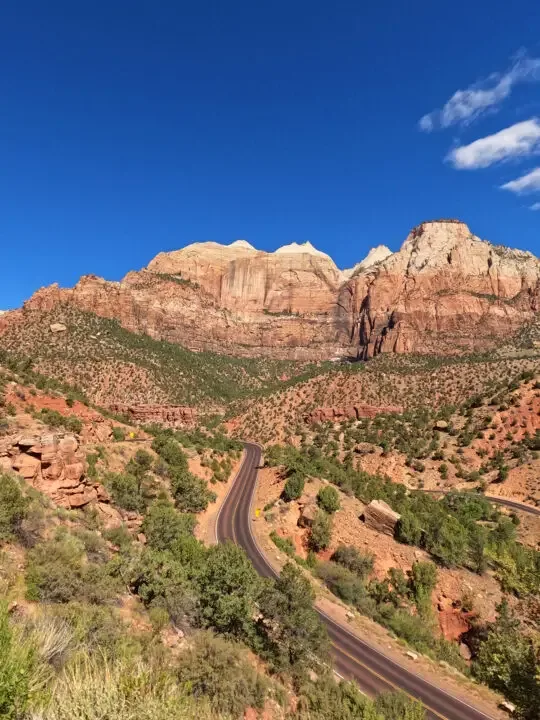 Average temp: high 91, low 61
Zion National Park is a great place to visit in August. The scenery in Zion is at its most beautiful at this time of year, and all the hiking trails are open!
Zion is full of spectacular hiking trails, with the best ones being Angels Landing (one of the most spectacular hikes in the US!), Observation Point Trail, and The Narrows.
Zion National Park is busy during August – despite it being very hot (temperatures can reach 110 degrees Fahrenheit!). Start your day early – ideally before sunrise, or late afternoon to avoid the heat and crowds.
Whilst it is hot in Zion in August, it is actually a great park to visit in August as there are many hikes that run along a river, for example the Riverside Walk or the Taylor Creek Hike so you can cool off when you get hot.
You can hike to the waterfalls at Emerald Pools and walk behind the waterfall through the mist, or you can go tubing along the Virgin River which is a great way to cool down!
Make sure to stop for an ice cream at the Zion Lodge afterwards – perfect!
The nearest accommodation is Zion National Park Lodge – located right inside the National Park. If you'll be in an RV you can stay at the Zion Canyon Campground and RV Resort nearby. Make sure to book accommodation beforehand as August is peak season and gets booked out quickly!
Recommended by Catrina of 24 Hour Layover
13. Stonington, Maine (one of the best places to vacation in August on the East Coast)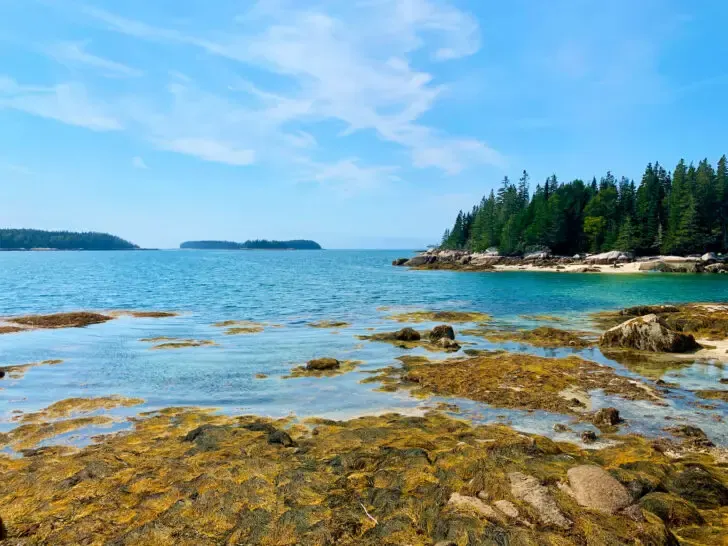 Average temp: high 77, low 59
Stonington, Maine is a charming coastal town located on the southern tip of Deer Isle. August is an ideal time to visit Stonington as it offers fewer crowds than the middle of the summer and a plethora of outdoor activities.
The end of the summer tends to provide the perfect weather for a leisurely time on the coast. However, as with any coastal town, the weather can change quickly, and visitors are advised to bring layers and be prepared for cooler or wetter weather.
There are many things to do in Stonington, Maine whether you want to stroll along the town's quaint streets, take a scenic drive along the coast, or take a hike through the woods at one of several preserves. Renting kayaks or taking a guided boat tour to explore the area's scenic coastline are both popular activities too.
One of the highlights of Stonington is its well-known picturesque harbor, where visitors can watch fishermen unloading their daily catch.
The fishing industry is a major part of Stonington's economy, and fresh, locally caught seafood is a staple on many of the town's restaurant menus. For those who want to take the freshest seafood home, they can even pick out their own live lobsters at the dock at the Stonington Lobster.
The town is also home to the Stonington Opera House, a historic venue that hosts a variety of concerts, plays, and other cultural events throughout the year.
Also, consider a visit to the farmer's market that happens once a week to meet local farmers and artists selling their goods.
If you're looking for a place to stay, the Inn at the Harbor, located in the heart of town on the waterfront, is an excellent option. With its rocky coastline and views of islands, Stonington provides the perfect backdrop for a relaxing and enjoyable vacation.
Recommended by Heather of This Noshtalgic Life
14. Mammoth Lakes, California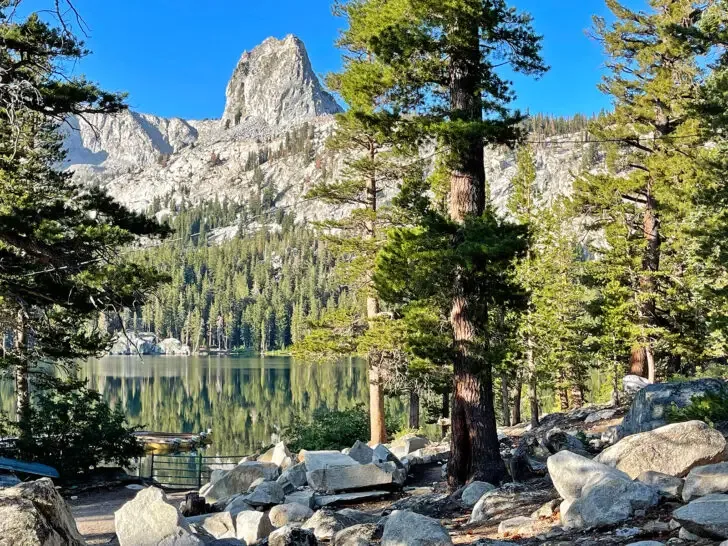 Average temp: high 77, low 46
Mammoth Lakes in the Eastern Sierra of California makes for one of the best August vacation ideas. Even though it's known as a skiing paradise, Mammoth Lakes offers excellent hiking and outdoor sightseeing in the summer.
In Mammoth Lakes, you'll want to allow lots of time on the water at the many lakes that give the town its name. The lakes of the Lower Basin are accessible by car, and you can go boating or canoeing, walk the lakeshore trails, and look for wildlife and birds.
The lakes of the Upper Basin can be accessed via hikes that range from moderate to strenuous. The hike to Crystal Lake is extremely popular, because you get great views of the lower lakes from the trail!
Take the Mammoth Mountain scenic gondola to the top of the mountain for spectacular views. You can bike down or walk down for a great adventure.
Also be sure to visit Devils Postpile National Monument, where you can view the formation of basalt columns and hike to the gorgeous Rainbow Falls.
You'll want to rent a car to be able to explore the surrounding natural areas.
As a ski community, Mammoth Lake offers a plethora of comfortable stays in town, where you will also find lots of dining options. The Village Lodge is located walking distance to shopping and dining and offers a variety of unit sizes.
Recommended by Dhara of Roadtripping California
15. Traverse City, Michigan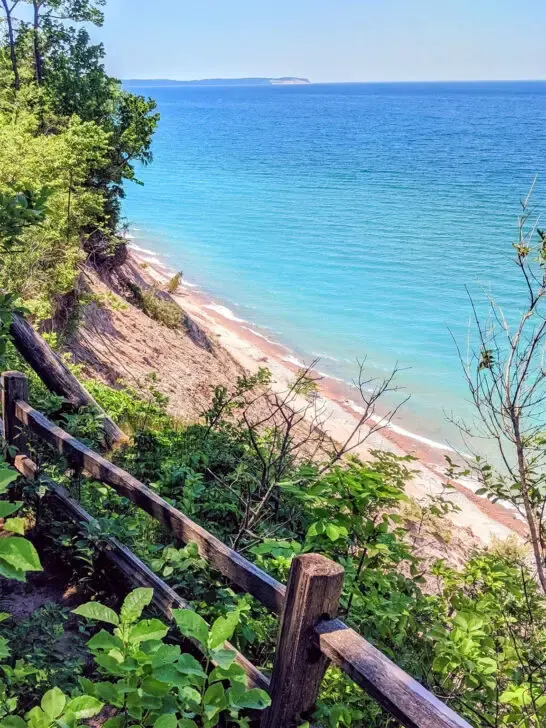 Average temp: high 78, low 59
Turquoise waters, sand-swept dunes, and cloudless skies sound like the setting for some exotic Mediterranean escape — think again! Traverse City is a charming beach town located in Northern Michigan and is hands down best one of the best places to visit in August.
Visiting the area in August is ideal as the waters have had all of June and July to warm up, and the town is alive with activity. It's a great place to visit if you love the outdoors!
You can't miss renting a kayak on Grand Traverse Bay or checking out Traverse City's great hiking trails. Many of the trails provide scenic views of shimming Lake Michigan.
After all of your outdoor time, you'll want to relax with a glass of wine, and you've come to the right place.
Traverse City is the state's wine region; it's an excellent place to grow grapes because of its position latitudinally, and Lake Michigan helps regulate the climate. You'll find a great mix of wineries producing Riesling, Gewurztraminer, Chardonnay, Cabernet Franc, Pinot Noir, and more.
Choosing a gorgeous place to stay in Traverse City is easy, but being able to book it is another story. The area is very popular; as soon as you know you'll visit, book a place to stay!
A terrific option, right on the water, is Delamar Traverse City. It's within walking distance of downtown and the beach — you can't ask for more!
Recommended by Rebecca of Veggies Abroad
16. Albuquerque, New Mexico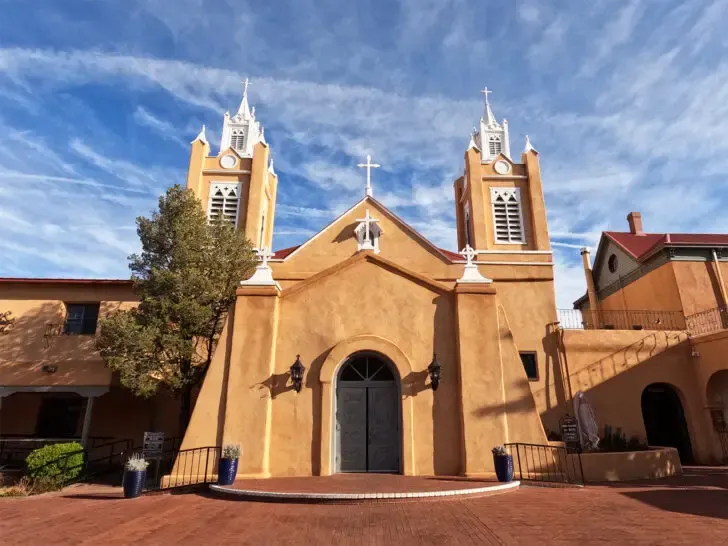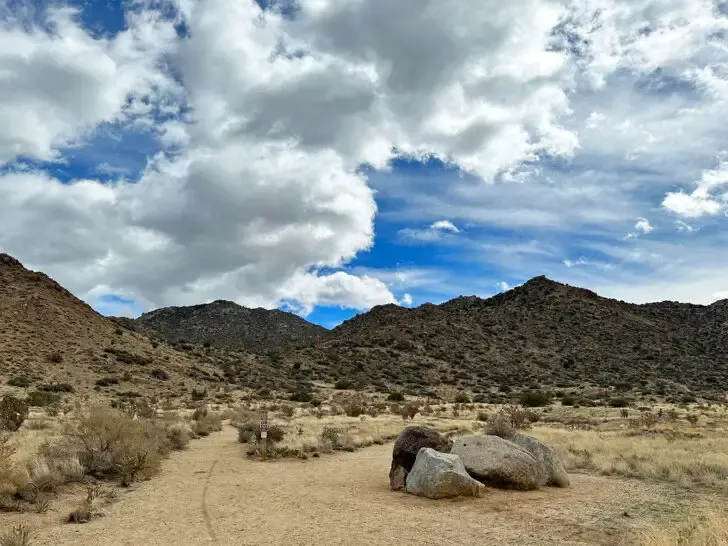 Average temp: high 90, low 65
With the right mix of culture, history, food and outdoors activities, Albuquerque has got to be one of the best vacations in August! Located in the high desert, it gets hot in Albuquerque in the summer, but not smoldering, like in some other desert locations in the summertime.
The heat is tolerable, especially if you stick to outdoors activities early in the day. One of the best things to do in Albuquerque is to ride the Sandia Peak Tramway. Ride a gondola from 6,559 feet at the base to the top at 10,387 feet in elevation.
See spectacular views of the Sandia Mountains, hike the trails at the top or simply enjoy the view while enjoying a lunch or cocktail at the restaurant on the mountain peak.
Another fun way to enjoy the outdoors (that's completely free!) is to hike the Rinconada Trail at the Petroglyph National Monument. The national monument has one of the largest concentrations of petroglyphs in the world, with over 24,000 on site. The Rinconada Trail alone has more than 300!
Old Town Albuquerque has lots of shops, restaurants and street vendors to enjoy during the month of August, too.
With dry weather you won't have to worry much about the rain ruining your vacation plans. Plus, a visit in August means you'll find better prices, as the famous Albuquerque Balloon Festival typically starts inflating prices starting in September.
And if you're up for an adventure, try a Denver to Albuquerque road trip, which offers spectacular mountain views, culture and amazing food!
Recommended by me – Nikki of Inspired Routes
Where to travel in August continued…
So many hikes and outdoor adventures! Have you decided on your August vacation yet? If not, keep reading for more of these great ideas.
17. White Mountains, New Hampshire (where to travel in August to escape the heat)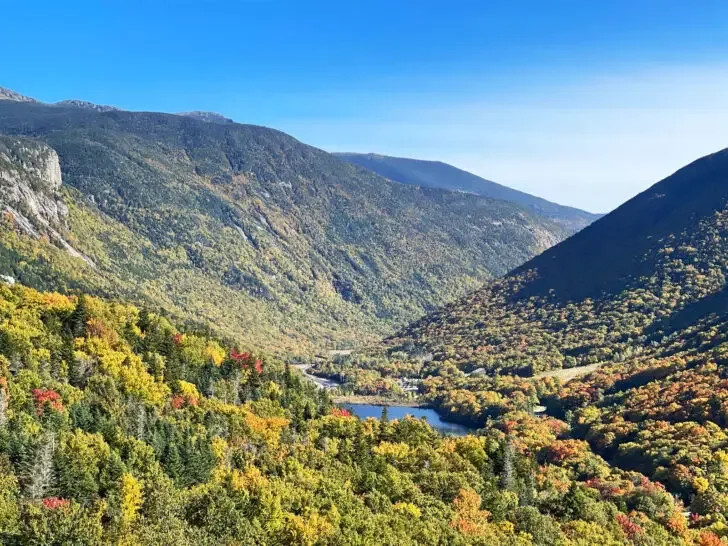 Average temp: high 64, low 53
If you're looking for an alternative to the popular coastal destinations this August, there are so many things to do in the White Mountains of New Hampshire for a little more altitude and adventure.
While visiting you'll be met with so many outdoor adventures and miles of trails to explore. Some of the best hiking options in the area include Artist's Bluff, Lost River Gorge, Franconia Falls, Mount Willard, Mount Moosilauke, and West Rattlesnake Mountain.
Don't skip driving the Kancamagus Highway, a 34.5-mile scenic drive in the White Mountains between the towns of Lincoln and Conway. In August, you won't have the fall foliage crowds to contend with, so you can enjoy the views with a little more solitude.
You can also take the historic Mt. Washington Cog Railway to the top of this iconic peak in the White Mountains. The Cog was the first mountain-climbing cog railway to ever be built!
Another perfect summertime option is to float down the lovely Saco River in an inner tube — it's a favorite activity for New England locals! You could opt for a kayak if you'd prefer, but whatever you choose will be an awesome August adventure in the White Mountains area.
There are also theme parks that are great for families eking out the last of summer vacation before school starts again. Whale's Tale Waterpark is a favorite!
Another unique adventure would be checking out Santa's Village in Jefferson. Here, you can enjoy the wonders of Christmas in the summertime.
However you choose to spend your time, a trip to the White Mountains will surely be a memorable August vacation!
Recommended by Amanda of Hey! East Coast USA
18. Minneapolis, Minnesota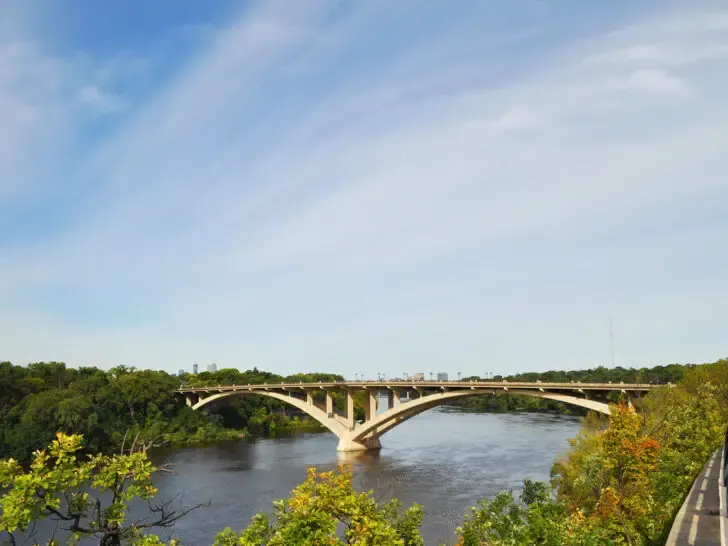 Average temp: high 80, low 62
With a mix of Midwest charm and big city vibes, Minneapolis is certainly one of the best places to travel in August. With moderate temperatures, the city thaws out nicely from the harsh winters over the summer and really comes alive!
Visit vibrant downtown Minneapolis, where you can walk around the free Minneapolis Sculpture Garden and the Stone Arch Bridge. There's plenty of museums and historical places as well, like the Mill Ruins Park, Orpheum Theatre ad the Minneapolis Institute of Art.
For rainy days or back to school shopping, you'll definitely want to check out the 520+ stores in the Mall of America. Of course, there's plenty of attractions too, like the theme park and aquarium, gaming studios, mini golf and so much more.
If outdoor adventure is what you crave, then August is an especially great time to visit Minneapolis! The Minnehaha Falls, Mississippi Gorge Regional Park and Nicollet Island Park are worth an afternoon visit. There's 22 lakes in Minneapolis, so plenty of fresh air and green space even within this bustling city!
Recommended by me – Nikki of Inspired Routes
19. South Bay Los Angeles, California (August vacation ideas for Southern California)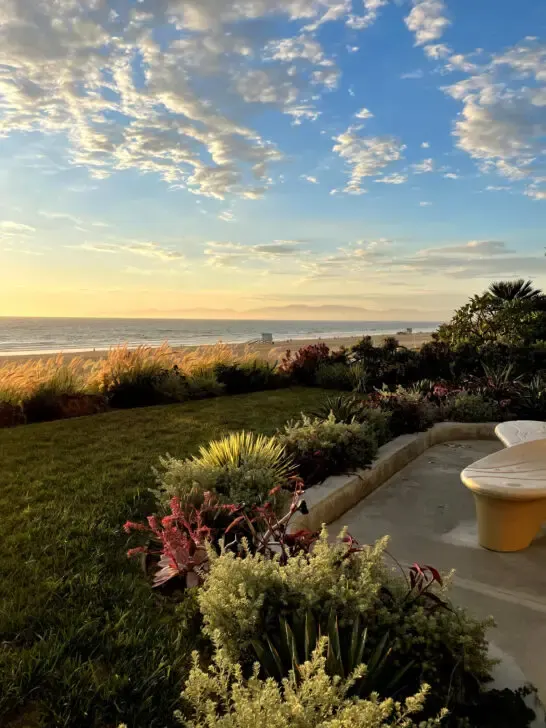 Average temp: high 77, low 64
The three beach cities (Manhattan, Hermosa, and Redondo Beach) that make up the South Bay of Los Angeles are the perfect destination for those seeking a refreshing escape from the scorching summer heat.
The weather here is pleasantly warm (a high of 77°F is average) and the ocean water is cool and refreshing. It's a perfect destination for a range of beach activities such as surfing, swimming, SUPing in the harbor, and beach volleyball. You can also bike or roller-skate down the Strand, taking in the beautiful scenery.
By the way, if you're looking to take your surfing to the next level, consider surfing in Cornwall, and amazing spot to surf along the Atlantic in the UK.
As August marks the end of summer vacation for many kids, the crowds start to thin out, providing a more peaceful and relaxed atmosphere.
If you're traveling with your kids, be sure to visit the Sea Side Lagoon. It's a large saltwater pool in Redondo Beach that has a sandy beach, snack bar, and a play area.
When you need a break from the heat, the Del Amo Mall is one of the largest shopping centers in the U.S. and is a perfect spot to escape and indulge in some retail therapy.
Or, wander along any one of the beach city piers to enjoy the many boutiques, delicious restaurants, and live music and events that happen throughout the summer months.
For those with a sweet tooth, Manhattan Beach Creamery is a must-visit. This local ice cream parlor offers an array of delicious flavors and toppings that are perfect for cooling off after a long day in the sun.
If you want to make the most of your trip, staying in one of the incredible boutique hotels in Manhattan Beach (such as the Belamar) is a must. These hotels offer luxurious amenities and personalized service that will make your stay unforgettable.
Overall, The South Bay LA is one of the best August vacation destinations. These beach towns offer a perfect blend of adventure, relaxation, and indulgence, making it an ideal destination for anyone looking to escape the heat and enjoy the final days of summer.
Recommended by Janelle of Make the Trip Matter
20. Breckenridge, Colorado (mountain vacation = best vacation in August!)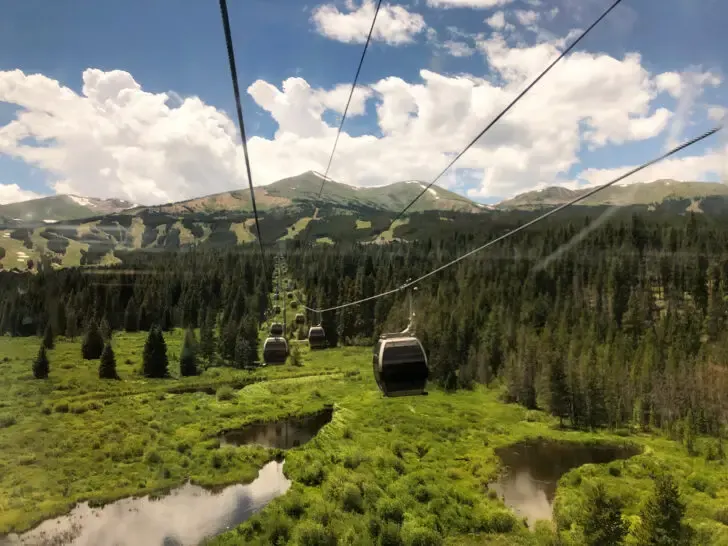 Average temp: high 68, low 53
Although Breckenridge is known as a ski town, it is an absolutely stunning place to visit in the month of August. This is when Colorado is the warmest and the wildflowers are blooming; Breckenridge in summer is simply amazing!
When visiting Breckenridge in August, there are plenty of accommodations to choose from, but one that stands out is the Breckenridge Mountain Lodge. This lodge is located in the heart of the town and you might score a deal off-season. The lodge also has a hot tub, sauna, and a complimentary continental breakfast to make your stay even more enjoyable.
Breckenridge is busy all year-round, so it is possible for it to get touristy in the month of August due to the events taking place. Some events include the Breckenridge Food and Wine Festival, which showcases local cuisine and wines.
The town also hosts several concerts and art fairs, which are perfect for a fun day out with family and friends.
For outdoor enthusiasts, August is the perfect time to explore the area's many hiking and biking trails.
The nearby Quandary Peak Trail is a popular destination for hikers, offering stunning views of the surrounding mountains. You can also enjoy a bike ride along the Blue River Bike Path or rent a kayak to explore the nearby Dillon Reservoir.
When packing for a trip to Breckenridge in August, it's essential to bring layers of clothing as the weather can change quickly in the mountains. Sunscreen and sunglasses are also a must as the sun's UV rays can be stronger at high altitudes.
Breckenridge, Colorado, is one of the best August vacation ideas, offering a wide range of activities and breathtaking natural beauty.
With comfortable and affordable accommodations such as the Breckenridge Mountain Lodge, visitors can explore the town's many attractions, including outdoor adventures, festivals, and events. Be sure to book accommodations and activities in advance, pack appropriately, and get ready for an unforgettable experience in the Rocky Mountains.
Recommended by Rebecca of The Travel Scrapbook
21. Gulf Shores, Alabama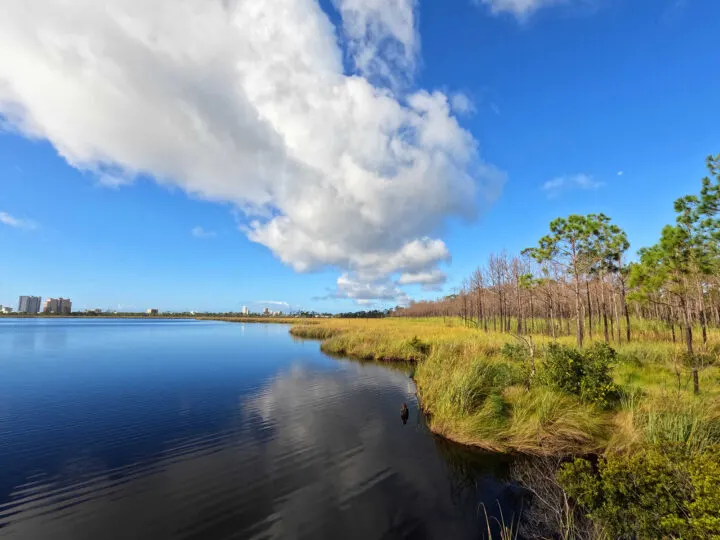 Average temp: high 90, low 74
One of the best places to visit in August is Gulf Shores, Alabama! Home to some of the best beaches on the Gulf Coast (and in the USA, for that matter), you'll love this beach getaway.
The bright, white sand along the Gulf Coast is simply stunning! Gulf Shores a great beach destination in the US, and underrated for sure. Most people think of Florida's white sand beaches, but Gulf Shores has them too, and without the heavy crowds!
Be sure to visit the Gulf State Park, where you'll find not only ocean-front activities but also lake-side activities, too. Rent kayaks and enjoy the peaceful Lake Shelby. Or rent a bike through the bike-sharing program and enjoy the many trails in the park.
If you're visiting with your family, there's many fun things to do in Gulf Shores with kids. Enjoy the 3-story go kart track at The Track, play mini golf or take a dolphin cruise along the canals.
After a long day enjoying the August weather and activities, cool off with a refreshing treat at The Yard, home to oversized ice cream creations. Yum!
Pricing tends to be a bit lower in August, due to hurricane season and unpredictable weather. Be sure to make refundable travel arrangements and get travel insurance, just in case.
Recommended by Nikki of She Saves She Travels
22. San Juan Islands, Washington (best place to vacation in August for whale-watching!)
Average temp: high 73, low 50
If you're looking for a unique summer getaway, consider the San Juan Islands in Washington state. Located in the Salish Sea, the islands offer rugged coastline, pine tree forests, and adorable coastal villages. Because they're only accessible by ferry, they've retained their quiet and sleepy charm.
While the islands are undeniably beautiful, most visitors come here for one thing—whales! This is hands-down the best place for whale watching in Washington, and arguably one of the best spots to see orcas in the world, especially in the summer months, like August.
You can either go on a whale watching cruise or, if you're on a budget, head to Lime Kiln Point State Park to spot them from its cliffs overlooking the water.
The islands are also home to several beaches, which range from rugged shorelines to calm coves. One of the benefits of visiting in August is that, amidst the summertime warmth, you might actually get to enjoy the chilly waters of the Salish Sea!
Head to Eagle Cove, where the calm and shallow waters tend to feel a bit more palatable than some of the other beaches on the island.
If you're just looking for a relaxing evening, book a table at The Restaurant at Friday Harbor, which offers upscale comfort food, an excellent wine selection of locally-made wines, and a patio overlooking the ocean. It's definitely not a bad place to keep an eye out for whales!
When you're done with dinner, mosey upstairs to your room—Friday Harbor House also happens to be one of the best inns on the island, with a fireplace and spectacular ocean views.
While the islands may not be widely known outside of Washington, they're a popular summer getaway spot for Pacific Northwesterners, so be sure to book your ferry tickets and hotel well in advance.
The San Juan Islands in Washington is the best place to travel in August that's a bit more remote, yet gives all the PNW vibes!
Recommended by Jessica of Uprooted Traveler
23. Charlottesville, Virginia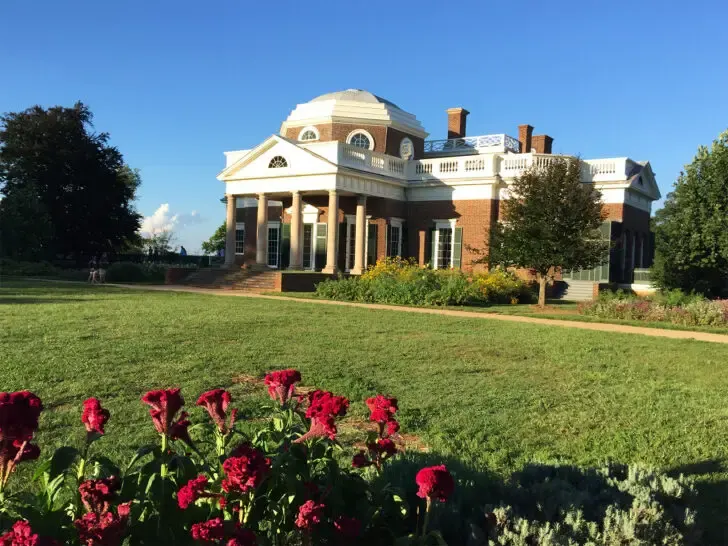 Average temp: high 85, low 65
Charlottesville, VA is a great place to vacation in August. The city is famously home to Monticello, the estate of founding father Thomas Jefferson. But, the city has many other highlights that make it a great place to visit.
August is a great time of year to explore the many wineries in the region. In fact, Charlottesville has over 40 wineries nearby!
One of the best wineries to visit is Barboursville Vineyards, which is one of the largest wineries in Virginia. The winery also has historic ruins to explore on the grounds nearby.
Another top winery is Veritas Vineyards, which features a charming bed & breakfast. Guests can also indulge in a delicious four-course meal at The Farmhouse Veritas. Reservations are required and space is limited. Each dish is meticulously prepared and includes a wine pairing from the vineyard.
Charlottesville also has some excellent hiking trails to explore nearby. One of the most scenic is the hike to Crabtree Falls. The hike is a 2.5-mile loop trail that skirts the waterfalls. Crabtree Falls is an impressive 1,200 feet tall and is one of the tallest waterfalls east of the Mississippi River.
Another great hike to try is Rivanna Trail Loop, which is one of the most popular hikes in Charlottesville. The urban wilderness trail is 20 miles long and connects six city parks.
August is also a great time to shop and dine at the Downtown Mall. This outside walking mall is where you can find many of the top restaurants in town. Some of the notable ones to check out include C&O Restaurant (for French fine dining), Bang! (for Asian tapas), and The Alley Light (for French small plates).
When visiting Charlottesville, a good place to stay is Omni Charlotteville Hotel, which has a central location near downtown and great amenities like an indoor pool, fitness center, restaurant, and bar.
Recommended by Merry of Virginia Vacation Guide
Best places to visit in August USA
So many fun adventures on this list! More hiking, camping and city destinations up next!
24. Grand Teton National Park, Wyoming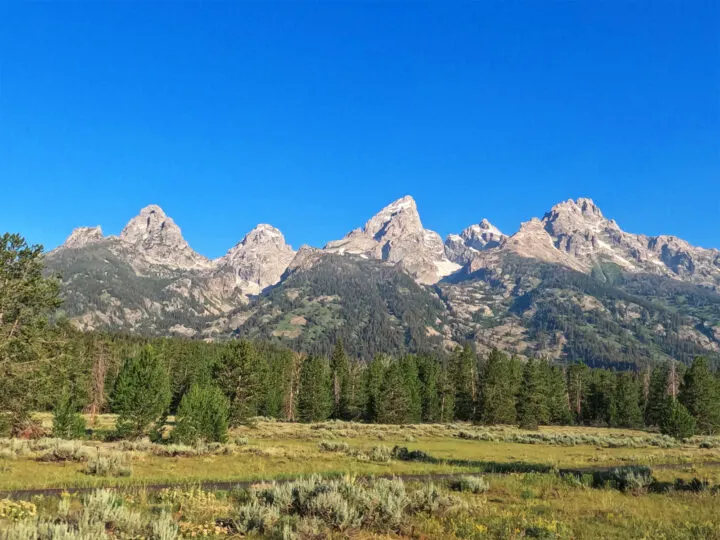 Average temp: high 76, low 39
Hands down, one if the best vacations in August is Grand Teton National Park in Wyoming. The weather is simply gorgeous in August, perfect for enjoying long days in the park.
For a relaxing day in the park, sit along the shore at Jackson Lake Beach and have a rock-skipping contest. And when you're up for it, take the 42 Mile Scenic Drive including Lake Jenny, which will take an hour or two, depending on the number of scenic overlooks you stop and enjoy.
For a fun adventure, hike the incredible trail to Hidden Falls and Inspiration Point. Just be sure to pack the bear spray in Grand Teton National Park, as they're a thriving part of the park's ecosystem.
The other must-see's in Grand Teton include the Snake River at Schwabacher Landing, hiking to Taggart Lake and seeing the Moulton Barns on Mormon Row. Cool mornings and evenings in August are a great time to spot a variety of wildlife, too.
If you love camping, consider staying in the Colter Bay Campground or in Jackson Hole at the Elk Country Inn, both conveniently located to the best activities within the park.
Grand Teton National Park is the best place to visit in August in Wyoming!
Recommended by me – Nikki of Inspired Routes
25. Bend, Oregon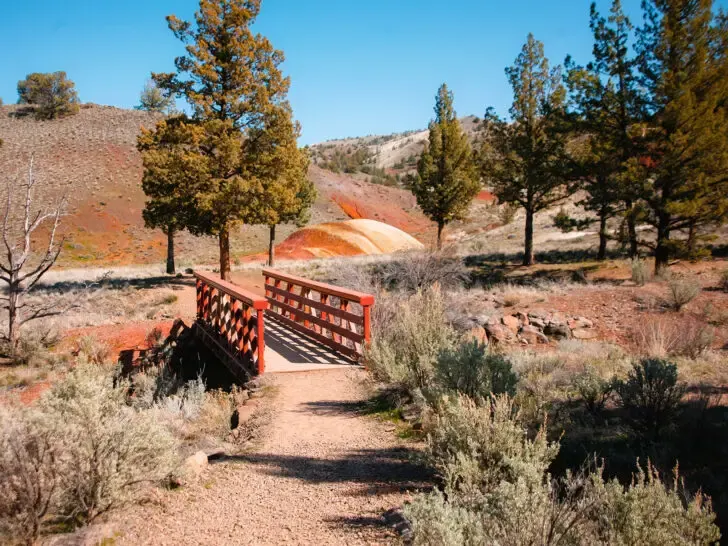 Average temp: high 82, low 46
Summertime in the Pacific Northwest is unmatched, and the town of Bend, Oregon is the perfect place to travel in August to experience this beautiful region.
While the PNW is generally thought of as always rainy, August brings some sun to Bend with temperatures ranging from 80-90 °F (26-32 °C) with nights in the 60s (15 °C) making it perfect for exploring.
One thing to note is that with the beautiful, sunny weather comes a lack of rain and therefore wildfires. Be sure to stay up to date on weather reports before visiting to avoid any unpleasant air quality or closed destinations during your visit.
There are so many things to do in Bend. Explore the local food scene, then head out to explore the epic nature surrounding Oregon.
Nature lovers won't have to venture far: Smith Rock State Park is only a 20-minute drive away from town, while the Deschutes River runs right through the city.
Bend is also a great jumping-off point for further destinations. The town lies only 2 hours driving from Oregon's only national park: Crater Lake.
There are also several national monuments including the Painted Hills and Newberry Volcanic National Monument. Bend is certainly the best place to vacation in August with close proximity to state, national and other protected lands.
Back in town, be sure to taste Bend's craft beer scene among the 30+ breweries. Bend Brewing Company is an excellent choice with a prime location along the Deschutes River.
To enjoy the outdoorsy vibe of Bend without actually camping outside, stay at the Campfire Hotel. The rooms decorated with kitschy camp-style down blankets and the marshmallow-roasting fire pit outside are just a few of the details that make this hotel a glamping experience at its finest.
Recommended by Michele of Adventures Abound
26. Big Island, Hawaii (best vacation in August for adventure-lovers)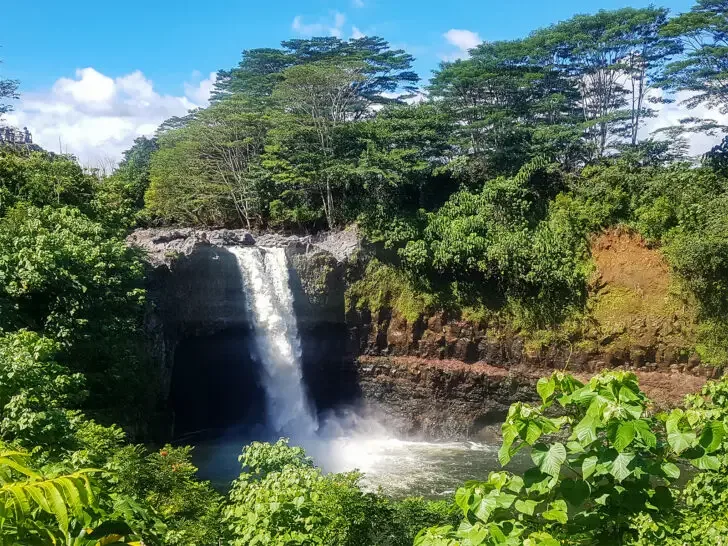 Average temp: high 87, low 73
Situated in the middle of the Pacific Ocean, 2000 miles (3200 km) off the coast of mainland USA, The Big Island, Hawaii is one of the most beautiful August vacation destinations.
August is the perfect time to visit Hawaii, as the state heads into off-season with cheaper prices and fewer crowds. It's also a perfect destination and time for a babymoon in Hawaii, too!
Boasting geothermal landscapes and active volcanoes, The Big Island has a diverse culture with plenty to see and do.
On the west coast of Big Island, Kailua-Kona boasts luxury resorts, sprawling beaches and a dry and sunny climate. Pods of spinner dolphins can be seen from the coast and often enter the bay near the Royal Kona Resort (an excellent place to stay!)
Snorkeling at Big Island's beaches is one of the best ways to pass the day on the west side of the island.
The east side of the island has a tropical climate with a few rain showers, which results in lush rainforests and gushing waterfalls.
If hoping to stay on the East coast, Hilo, a charming coastal town, is the best place to base yourself. The Hilo Reeds Bay Hotel is a great choice that offers ocean views at affordable prices.
No visit to Hawaii is complete without a trip to Hawaii Volcanoes National Park! Here, flowing lava can sometimes be seen from land or helicopter. There are several hikes where you can see lava fields and petroglyphs, and taking a guided tour can help you to learn more about the area.
While the north of Big Island has a charming cowboy culture and sees fewer tourists than the coasts. It produces some of the world's best coffee.
Turtles can be seen all around Hawaii, and Punalu'u Black Sand Beach on the southern tip of Big Island is one of the most popular beaches to see these sleepy creatures.
Hawaii is easily accessible by flight, with Hawaiian Airlines offering non-stop service from the USA mainland and international destinations. Both Kona and Hilo have airports where hiring a car is easy. Alternatively, those on a budget can use the Hele-On bus to get around the island.
Choosing the Big Island of Hawaii from this list of the best places to visit in August is a choice you likely won't regret!
Recommended by Lucy and Dan of Thoroughly Travel
27. Cape Cod, Massachusetts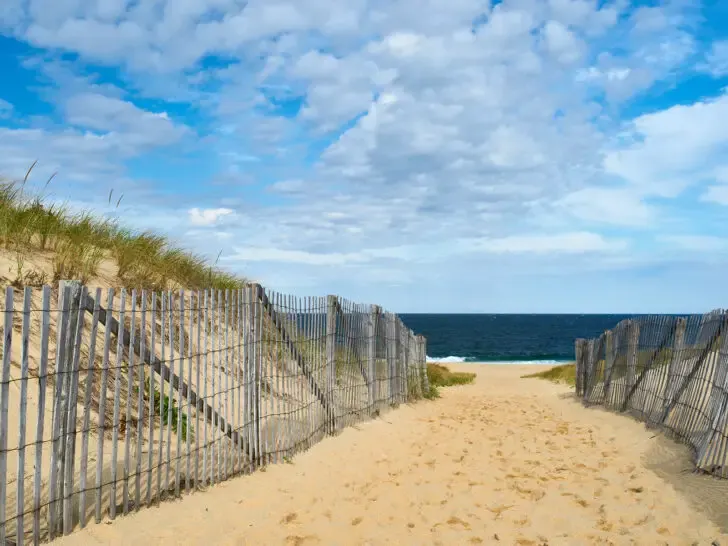 Average temp: high 78, low 63
Cape Cod, Massachusetts is a must-visit destination in August in the USA. It's known for the untouched sandy beaches, historic lighthouses, biking trails, and laid-back atmosphere. In August the north Atlantic water finally gets warm enough to swim so it's an ideal time to visit Cape Cod's beaches.
If you have limited time to visit Cape Cod, go to the northern end and visit Cahoon Hollow Beach in Wellfleet. There are few commercial properties along the water since the beaches are protected as part of the Cape Cod National Seashore. Cahoon Hollow Beach offers a secluded view of the Atlantic ocean behind 75-foot sand dunes!
Spend the afternoon at the beach swimming, beach combing, or biking, and end the day at the Beachcomber restaurant. The Beachcomber is a classic Cape Cod seafood joint, and the only commercial property allowed along the protected shore. Grab a cocktail, and try some famous local Wellfleet oysters after a day in the sun.
The parking at Cahoon Hollow Beach fills up very quickly and can be expensive. I'd recommend booking accommodation nearby and Ubering (or biking) to the beach to avoid the headache.
If looking for a place to stay nearby, I'd recommend the Endless Coast Boutique Hotel as it is quiet and charming yet less than 2 miles from the beach.
Even after hours, Cahoon Hollow Beach still has a fun atmosphere. Many beachgoers will stay on the beach to watch the sunset and have a bonfire.
This area of Cape Cod is rated as one of the best spots for stargazing in Massachusetts due to the lack of light pollution on the Outer Cape. Truly the best late summer experience morning to night!
No matter how you spend your time, you will surely agree that Cape Cod is one of the best August vacation destinations.
Recommended by Sierra of Your Guide to Wandering
28. New Glarus, Wisconsin (one of the most unique and best places to visit in August)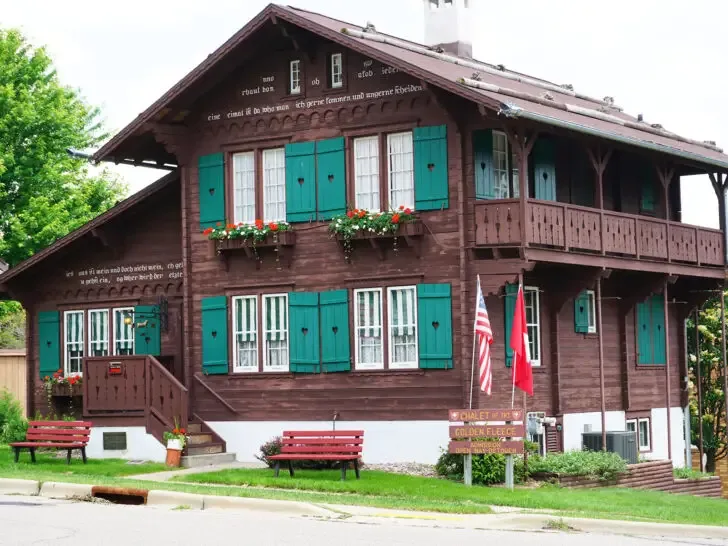 Average temp: high 80, low 62
One of the best August vacation ideas in Wisconsin is the town of New Glarus, only 30 minutes from the state capital of Madison.
New Glarus is known as "America's Little Switzerland". Swiss immigrants from the canton of Glarus settled here in the 1800s. A visit to the Swiss Historical Village tells about the history of New Glarus and what life was like in rural Wisconsin.
You can also tour the Chalet of the Golden Fleece Museum for Swiss architecture and an eclectic collection of trinkets from around the world.
August 1st is Swiss National Day, and New Glarus always celebrates with festivities that include alpenhorn performances, yodeling, flag throwing, and more! The weather will be in the 80s, but there is plenty of shade and cool drinks.
Foodies love the good beer and cheese in New Glarus, and they can even order an authentic raclette or fondu.
New Glarus Brewing Company makes one of the state's favorite beers, and you can enjoy one at their beer garden. Make sure to stop at the Backerei for some sweets to take home!
The rolling hills around New Glarus provide a great place to bike, and you can ride the Sugar River State Trail to many nearby towns.
There aren't many accommodations options in New Glarus, but if you want to stay in town, you should reserve a room at the Chalet Landhaus Inn to stay in a Swiss chalet with a pool.
Recommended by Kristin of Growing Global Citizens
29. Boulder, Colorado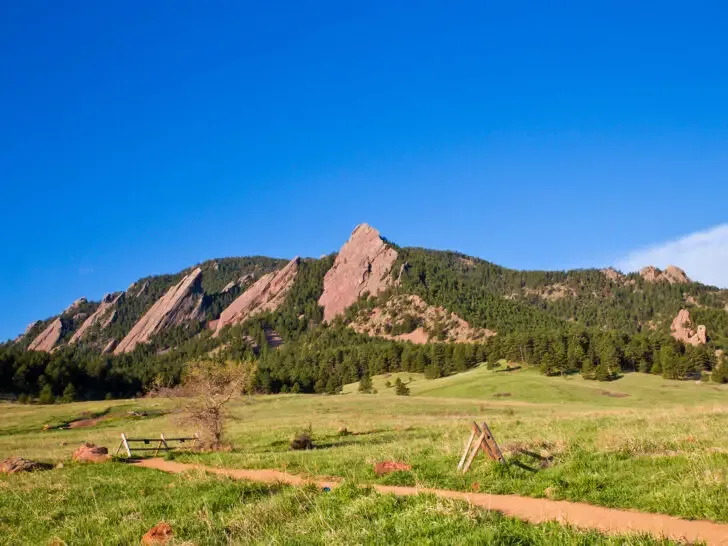 Average temp: high 87, low 57
The Rocky Mountains of Colorado are a paradise for outdoor enthusiasts and an excellent choice for where to travel in August. At the foothills of the Rockies, the town of Boulder is the perfect gateway before driving deeper into the mountains. The town itself offers so many fun things to do that you may not need to go anywhere else.
August is the ideal month to visit Boulder. Although Boulder is home to the University of Colorado, students are still on summer break in August, so crowds are light.
At an elevation of 5,430 feet above sea level, temperatures remain mild in this dry climate. The average high in August is 87 degrees, so it never gets too hot during your daytime activities. The evenings and mornings are crisp and cool, with average lows of 59 degrees.
Visitors can find a wide variety of accommodation options in Boulder. Peaceful Valley Campground is open during the summer months and welcomes tents, campers, trailers, and RVs.
For something more comfortable, Hotel Boulderado in the downtown area has been an upscale accommodation option for over 100 years. The beautiful hotel is listed on the National Register of Historic Places.
The heart and soul of Boulder is found on Pearl Street. This pedestrian mall is lined with seemingly endless amounts of trendy restaurants, historic storefronts, adorable coffee shops, and more. Take a stroll down Pearl at any time of the day or night to get a sense of Boulder's energetic and vibrant culture.
If you want to escape the city life, head over to the Flatirons. These photogenic slabs of sandstone act as the backdrop of Boulder from just about any angle. You can find dozens of hiking trails here to explore the nearby meadows, creeks, and rock formations.
Recommended by Steven of Bro on the Go
30. Gatlinburg, Tennessee (best vacations in August for a mix of outdoors and city life)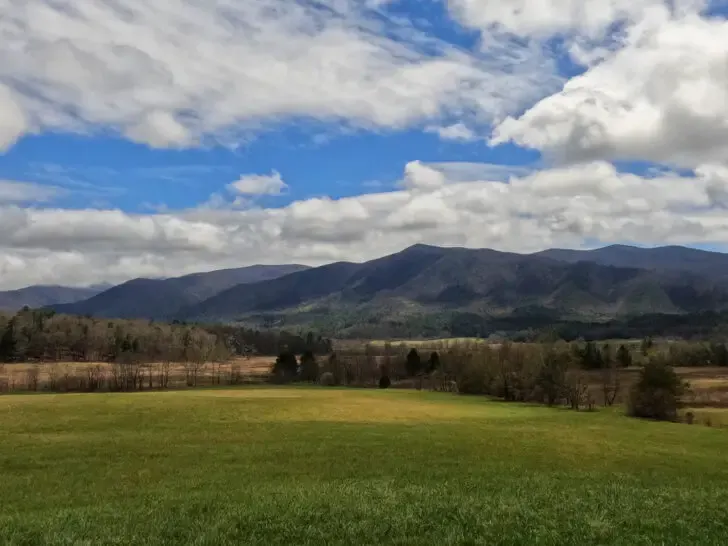 Average temp: high 85, low 62
A gateway to the Smoky Mountains and an adventurous town, Gatlinburg is one of the best places to vacation in August in the USA. It's a busy town with tons of people exploring the many shops, restaurants and activities.
For unique views of the Smoky Mountains, consider the Ober Mountain Tramway Mall, which includes gondola views and even an amusement park. The Gatlinburg SkyLift Park is another fun adventure which includes a long suspension bridge – so fun!
If you're looking for a little more space from the crowds, enjoy the various scenic drives and hiking trails in the Great Smoky Mountains National Park. During August, expect lush forests of trees with peek-a-boo views of the beautiful mountains.
Be sure to hike up to Clingman's Dome for 360-degree views of the mountains, which are especially spectacular at sunset. If you're looking for a waterfall hike, consider Laurel Falls Trail, Abrams Falls Trail or Grotto Falls Trail – all spectacular in their own way.
Recommended by me – Nikki of Inspired Routes
Best places to travel in August
Are you getting more and more exciting to plan the final trip before summer ends? Here are a few more of the very best places to visit in August in the US!
31. Outer Banks, North Carolina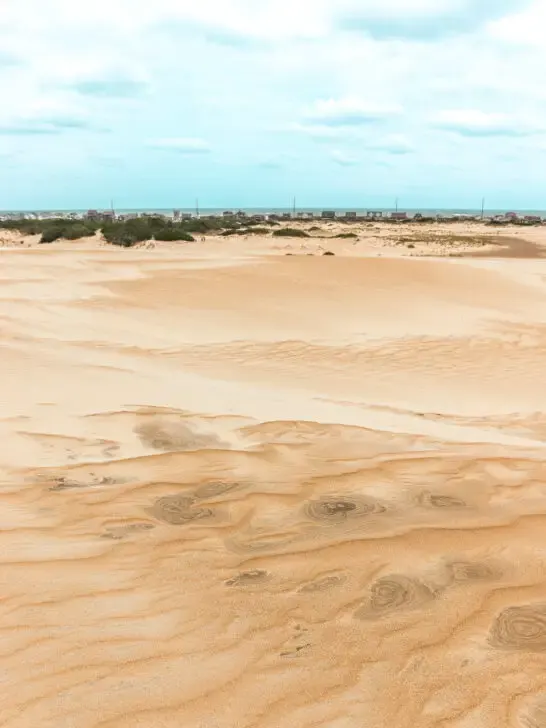 Average temp: high 86, low 73
The Outer Banks is a beach town in North Carolina that makes for an incredible place to visit in August.
This charming town, often referred to as OBX, is filled with pristine beaches and gorgeous ocean views. So, for those looking for the opportunity to unwind and soak up the sun, this location may be perfect for you.
During a visit, you can enjoy several water-based activities, including surfing, fishing, snorkeling, and shell hunting along the beach. If you're lucky, you may even have the opportunity to see wild horses along the shore, which is one of the best free things to do in the Outer Banks!
Outside of the beaches, there are other fun-filled activities, such as checking out the lighthouses down the strip of The Outer Banks and watching the sunset at Jockey's Ridge.
Due to the vast amount of beaches, August is a popular and sunny month for The Outer Banks. It is recommended that you rent a car to properly explore down the coast. Without a car, you will be very limited to your nearest beach.
An iconic hotel located here is the TownePlace Suites by Marriott Outer Banks Kill Devil Hills, which is located in the heart of The Outer Banks and surrounded by attractions.
Recommended by Samantha of Roam NC
32. Chicago, Illinois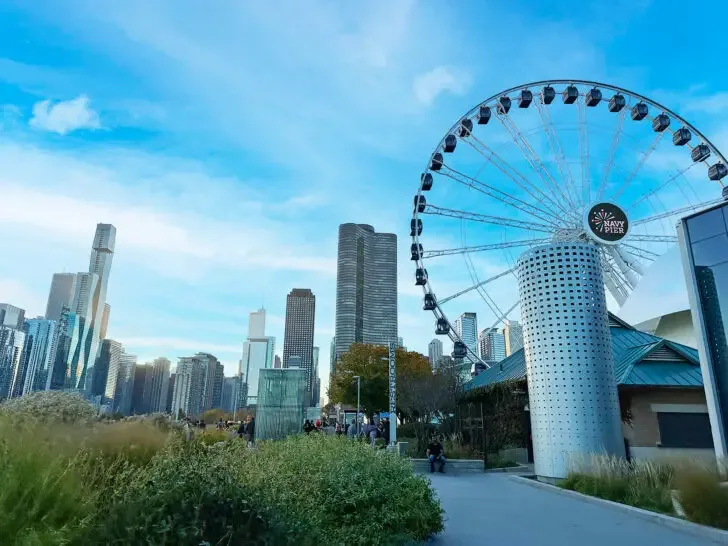 Average temp: high 81, low 70
When it comes to the best attractions in Illinois Chicago, it is hard to decide because it is brimming with activities. However, to narrow the list for you, we selected the best things to do in Chicago during August.
For starters, Chicago is a great place to enjoy live music and concerts. The concerts and music events are scattered all over the city in August.
As matter of fact, the weather in August makes it a perfect spot for outdoor concert. Therefore, there are exciting concerts happening everyday in Chicago all throughout August. You'll surely find one that fits your taste!
You can also enjoy Air and Water Show by the lakefront of Lake Michigan and Milliken Parade in Bronzeville.
However, the fun does not end yet. There are so many more things to see and discover in Chicago in August! If you time your visit right, you may be able to attend Ruideo Fest, the Windy city Smokeout, or the famous Ribfest Chicago.
Do not forget to watch a musical or broadway shows at the Marriott Theatre. They also have some live Orchestra for the younger audience.
The shows are located in the heart of Lincolnshire Marriott Resort, which is a great place to stay during your trip to Chicago! It's home to 3 restaurants, M-Club, Starbuck, Resort spa and 390 hotel rooms at Lincolnshire Marriot Resort.
Recommended by Ossama of The Awesome Traveler
33. Olympic National Park, Washington (the best place to visit in August for hikers)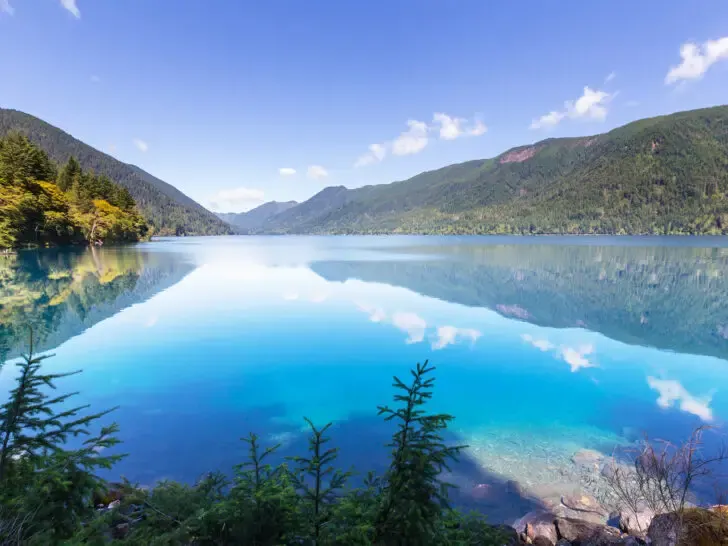 Average temp: high 62, low 44
Olympic National Park in Washington State is one of the very best places to visit in August in the USA. With lush ancient forests, rugged coastlines, and snow-capped mountains, the park offers something for everyone. It's perfect for hiking, camping, fishing, boating, and has many scenic drives offering stunning views.
August is a great time to hike Hurricane Ridge. The trail is known for its breath-taking views of the Olympic Mountains and unique alpine meadows.
There are many miles of hikes for all levels and abilities and many ranger led activities during the summer months. Be sure to stop off at the Visitor Center for full details and to make the most of the spectacular views from the observation deck.
In the foothills of the Olympics you'll find Lake Crescent, a stunning lake surrounded by forests and majestic mountains. The lake itself is crystal clear with a variety of hiking trails. The Marymere Falls Trail is an easy loop, while the Mount Storm King trail is more challenging with spectacular views of the lake.
The Lake offers a host of activities too! Don't forget your swimsuit because the water temperature averages around 70 degrees and is perfect for a dip!
If you're feeling more adventurous, rent a kayak and explore more of this beautiful lake.
There is accommodation to suit every style; with several campgrounds including Kalaloch and Heart o' the Hills Campground. If you prefer more comfort, there are several hotels and lodge resorts including Lake Quinault Lodge, Lake Crescent Lodge or a range of options in Port Angeles.
Recommended by Colleen of Then We Walked
34. Twin Falls, Idaho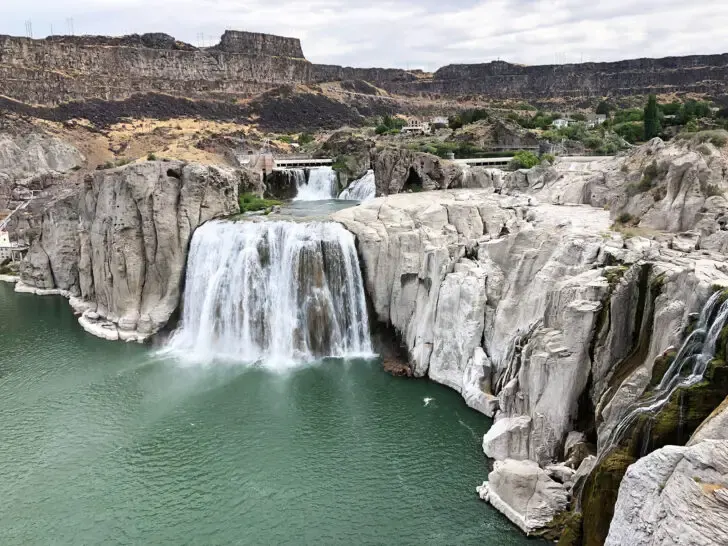 Average temp: high 88, low 54
One of the most underrated states on this list of best places to visit in August is Idaho. Home to an amazing variety of outdoor activities and attractions, it simply doesn't get enough attention!
The town of Twin Falls, Idaho in the southern part of the state is a great weekend getaway destination. One of the town's main attractions is Shoshone Falls, one of the things Idaho is known for!
This large waterfall along the Snake River is a sight to see! By late August the waterfall isn't nearly as lush as it is in the spring, but it's still fun to visit.
There's plenty of other outdoor activities and sight seeing as well. Visit the Centennial Waterfront Park and the Perrine Memorial Bridge. Check out the views of the river and canyon at the Snake River Canyon Overlook or visit the Thousand Springs State Park.
While you're in Twin Falls, be sure to visit historic downtown for shops and galleries plus great places to eat!
There's also plenty of hiking and camping opportunities in the nearby Sawtooth National Forest, with elevations from 5,000 – 7,000 feet. Try the Proctor Mountain Trial, Lady Face Falls or Chocolate Gulch Trail for fabulous mountain views.
Recommended by me – Nikki of Inspired Routes
35. St. Croix, US Virgin Islands (best places to visit in August with epic ocean views)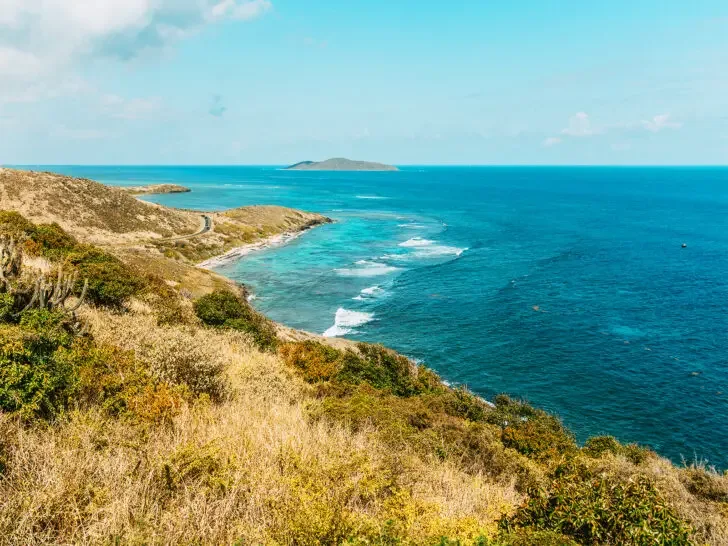 Average temp: high 87, low 77
St. Croix, a stunning U.S. territory in the Caribbean Ocean, is an enchanting island with gorgeous blue water, verdant tropical scenery, and Danish colonial architecture.
Since most tourists visit in the winter to escape the cold and experience the island's special Christmas celebrations, August is a great time to explore St. Croix without the crowds.
During August, the island has an average high of 87 degrees, an average low of 77 degrees, and about ten rainy days. There is always a chance St. Croix could be hit with a tropical storm, but they are rare. Most days are sunny and warm, with perfect beach weather and calm water.
While visiting St. Croix, you can take advantage of world-class scuba diving and snorkeling at the vibrant Buck Island Reef National Monument.
You can also enjoy the island's many beaches without the crowds and swim in the island's natural tide pools. After dark, you can jump into one the island's two bioluminescent bays before enjoying some tasty local ital food.
Most St. Croix visitors stay in one of the island's two colorful main towns (Christianstead and Fredricksted) or at a waterfront hotel. Some of the best hotels on the island include Father Leaf Inn, The Waves at Cane Bay, and Hotel on the Cay.
Note: when planning a trip to the Caribbean during hurricane season (June – November), don't forget to buy travel insurance, just in case!
And if you want more beautiful turquoise water in your travels, a bucket-list trip is sailing the Mediterranean and Aegean Seas near Greece! Check out this Celestyal Cruises review for Santorini and Mykonos, Athens and plus more fun spots.
Recommended by Annie of Your Friend the Nomad
36. New York City, New York (best place to travel in August for big city sights)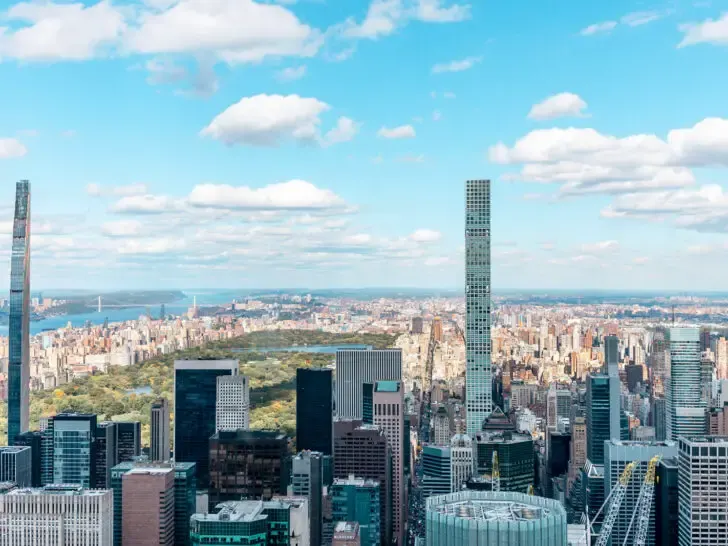 Average temp: high 84, low 69
New York City always comes to mind when thinking of the best places to visit in August.
You don't have to have visited New York to be aware of this city's plethora of iconic landmarks and outdoor spaces, with each attraction only becoming more enjoyable in warmer weather.
Start your trip to New York with a sunrise walk along the Brooklyn Bridge or the High Line. After sunrise, be sure to check out the fountain in Washington Square Park and then spend some time in the famous Central Park. Finally, head up to some of the best observation decks NYC to experience New York City from a bird's eye view.
New York has certain peak times. The summer months and over the Holiday period (Christmas) is when the city will see the most tourists. So, expect bigger crowds and long queues. These can be avoided through planning and booking tickets to attractions in advance.
There is a multitude of hotels in New York to choose from, and it is very much dependent on what atmosphere you are looking for. For example, in Manhattan, you will find more luxurious hotels, whereas, in a location like Brooklyn, you will be encased in more of the local community.
One of the best hotels to consider is the famous Plaza Hotel, which is a five-star hotel conveniently close to Central Park and other various attractions.
Recommended by Sam of Find Love and Travel
37. San Diego, California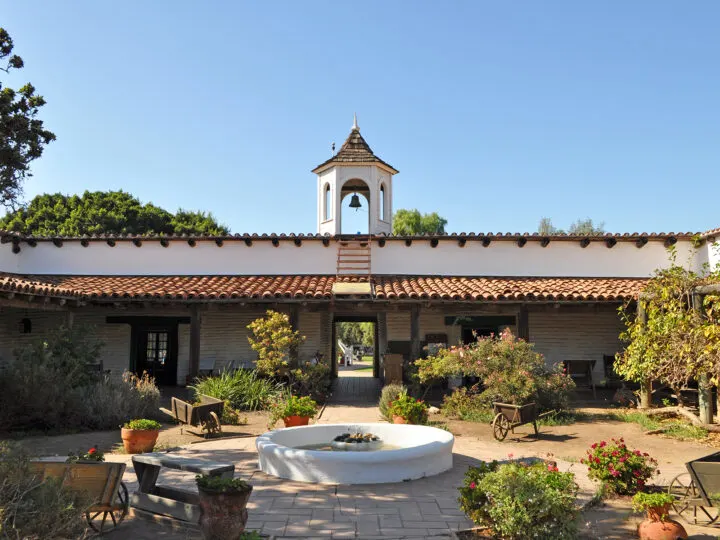 Average temp: high 77, low 67
Where to travel in August – saved the best for last! Really though, San Diego, California is a fabulous vacation destination. Whether you're traveling solo, going with friends, family or as a couple, this destination has a little bit of everything for every vacation style.
Music festivals, sporting events, surfing competitions and more events fill the weekends in August in San Diego. If you're not busy attending one of the city's events, be sure to visit Old Town San Diego, which is the birthplace of California and full of so much history. Also – a huge concentration of Mexican restaurants!
Be sure to visit downtown San Diego. Balboa Park is an amazing spot in the city. Museums, hiking trails, botanical gardens and so much more! Oh, and the world-famous San Diego Zoo is nearby and worth a visit!
If you have just 1 or 2 days in San Diego, be sure to visit Condado at sunset. The sand on Condado Beach sparkles like diamonds because of a unique element – mica. It's a picture-perfect way to end a weekend getaway in San Diego.
Recommended by Nikki of She Saves She Travels
Best Places to Visit in August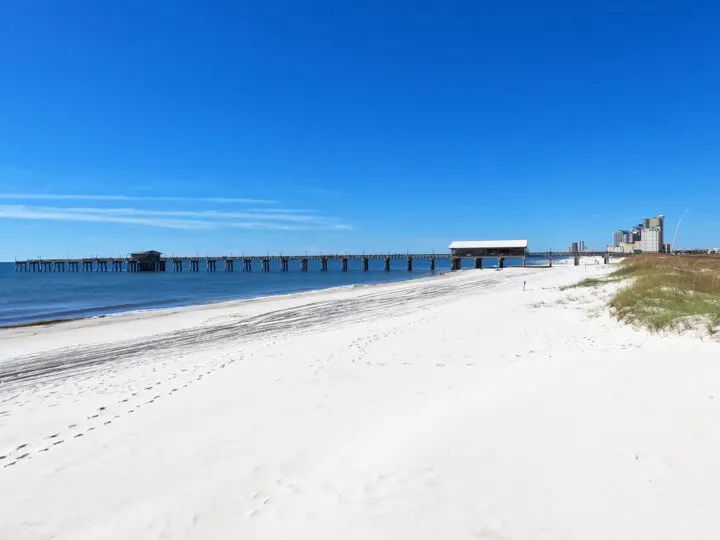 What a list! How will you ever decide where to travel in August?! From amazing mountains to fun cities, there's simply so many places in the USA to choose from.
To help you out a bit more let's recap the list in a slightly quicker fashion…
Best places to vacation in August
Glacier National Park, Montana
San Francisco, California
Lake Placid, New York
Colorado Springs, Colorado
Lake Erie, Ohio
Denali National Park, Alaska
Blue Ridge Parkway, North Carolina & Virginia
Muskegon, Michigan
Egmont Key, Florida
New River Gorge National Park, Virginia
Monterey, California
Zion National Park, Utah
Stonington, Maine
Mammoth Lakes, California
Traverse City, Michigan
Albuquerque, New Mexico
White Mountains, New Hampshire
Minneapolis, Minnesota
South Bay Los Angeles, California
Breckenridge, Colorado
Gulf Shores, Alabama
San Juan Islands, Washington
Charlottesville, Virginia
Grand Teton National Park, Wyoming
Bend, Oregon
Big Island, Hawaii
Cape Cod, Massachusetts
New Glarus, Wisconsin
Boulder, Colorado
Gatlinburg, Tennessee
Outer Banks, North Carolina
Chicago, Illinois
Olympic National Park, Washington
Twin Falls, Idaho
St. Croix, US Virgin Islands
New York City, New York
San Diego, California
Related content to read next:
32 Best Places to Visit in September in USA (Unique and Cool Ideas You'll Love)
29 Amazing Road Trips USA: Scenic (& Underrated) Routes You'll Love
32 Awe-inspiring Adventurous Bucket List Ideas You Gotta See to Believe
Find this post helpful? Save it for later or share it on social media!